LUNCH IS ON JESUS – THE HOMELESS ARE HUNGRY.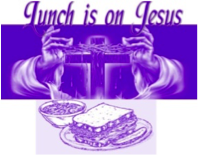 Food pantries are experiencing a decrease in donations along with an increase in demand. The rebounding impact has trickled down to cause hunger in unexpected income ranges. We have provided lunches to be distributed to shelters and on the street during the last six years. Our evangelistic approach to meeting the needs, as Jesus did, allows us to direct those in need to the household of faith. Under the bridges, in alleys, doorways and behind dumpsters, W.O.R. reaches the lost at any cost to introduce them to Jesus the Christ. The past three years, W.O.R. has partnered with the Unity Baptist Church Youth Department to prepare lunches for those in need at the Lutheran Ministry Shelter and the Norma Herr Women's Shelter. We have duplicated this ministry in California, and Georgia. We are implementing it in Arizona before the end of the year.
LEARN TO EARN
The ministry is youth oriented. It nurtures and cultivates moral values as well as develops compassion in our youth. Students from the public, private, religious and collegiate sectors are invited to participate. We offer this avenue to meet and complete necessary community involvement/service now part of academic criteria, as well as internship for our collegiate students with Service Learning concentrations.
LIGHTHOUSE PRISON MINISTRY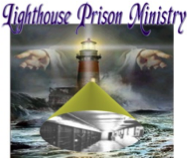 We make an effort to bridge the gap so that support can be readily available through organizations that are community based. This is done on a referral basis through networking to enable a smooth transition into a productive life. Thirty days before release we will assist in Ohio Benefits Bank (O.B.B.) eligibility to further assist our clients to a realistic re-entry. Referrals from the Case Managers will help in the screening process.
ONE SISTA TO ANOTHER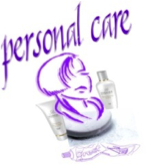 We work with women/men in transitional shelters. We provide positive mentoring through professionals that volunteer their time. Our main focus is to help build self-esteem, self-worth and self-sufficiency. Our goal is to rebuild the lives of women and men by giving them preparation for employment through seminars/workshops. To help our ladies/men address the issues holistically. Medical awareness for women by providing education for proper breast self exams and making sure that the ladies pap screening are scheduled. The workshops include job coaching, job readiness, proper completion of job applications, resumes, writing, interviewing skills, work transition, real-time office environment. Work experience allows our clients a recent employment history. Clients will be slotted for work days and compensated with stipends. Transportation and lunch will be included for our clients.
A CHANCE TO LIVE

A Chance to Live is currently securing properties to create and open a Drop-In Center to provide safety to women on the streets caught in the drugs for sex cycle. It is our goal for 2018 to have the Drop-in center that will allow women hot meals, a shower, a bed for sleep and clean clothes. Referrals to treatment or other recovery avenues will be available to our clients. HIV-Aids and other health screenings will be available on site. We are advocates for the safety of victims of domestic violence and child abuse. It is important to educate women and children on how to obtain help and know the signs of an abusive person and relationship. Safety is first.
SOAR WITH EAGLES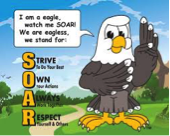 The Women of Royalty Outreach Ministries has found a way to bring sunshine to the children caught in the cycle of homelessness. While living in the homeless shelters, children are simply the innocent victims. Through Art Therapy, face and finger painting brings smiles not just to the faces of our kids, but to their hearts.   The activities bring smiles, fun, excitement and the realit that we care about them, as well as making them feel special and cared for. We have had great success with this approach. We also have professional Art Therapists who donate their time to ensure that our kids have no lasting scars from the traumatic experience of homelessness, while they have the opportunity to observe them in such a non-intrusive strategy.
Total Page Visits: 1486 - Today Page Visits: 1